Fort Bend Heart Center offers a wide range of services for the diagnosis and treatment of cardiovascular disease. Read more about our procedures and treatment options on this page.
Heart And Vascular Services: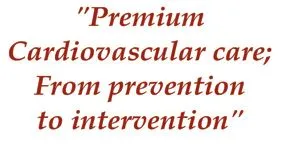 Evaluations of:
Palpitations and "Heart Flutter"
Syncope
Leg Pain and Swelling
Abnormal EKG
Testing Of:
Electrocardiography (EKG)
Impedance Cardiography (ICG)
Echocardiography (Ultrasound)
Holter/Event Monitoring
Blood Pressure Monitoring
Brain Natriuretic Peptide (BNP) Level ( Blood Test)
Vascular Ultrasound ( Carotid Arteries, Venous Insufficiency, Arterial Doppler, Abdominal Aortic Aneurysm )
Stress Testing (Treadmill)
Nuclear Stress Test
Heart Catheterization
Peripheral Angiography
Balloon Angioplasty (Coronary Renal and Peripheral)
Stent Placement (Coronary Renal and Peripheral)
Pacemaker Implantation and follow-ups
Healthy Heart Diet Programs
Treatment of Varicose Veins
Day of Your Appointment
Please arrive timely to park, make your way to the Front Desk, and register.
Convenient Parking
You can enter our parking lot after identifying the building and making a u-turn on Dairy Ashford Rd.; the facility will be on your right. Disability parking is also supported.
To Register
Follow the instructions the front desk receptionist provides you.
Be sure to remember to bring your insurance card and a copy of any documentation that may be relevant.
Consultation
A cardiologist consultation is typically requested by your primary physician when he or she determines that you may have a heart or related illness. This may also include situations where you or your regular physician suggests you have a second opinion.
A cardiologist is a doctor that specializes in finding, treating and preventing diseases of the heart and blood vessels. The initial consultation often involves a physical examination, a review of patient records and medical history, and possible diagnostic testing. Your cardiologist will help you understand the risks and prevention of heart disease.
Coronary Angioplasty/Stenting
The arteries of the heart (the coronary arteries) can become narrowed and blocked due to the buildup of plaque on their inner walls. This narrowing reduces the flow of blood through the artery and over time can result in coronary artery disease and heart attack. Angioplasty may improve symptoms of coronary artery disease, such as angina or shortness of breath.
Angioplasty and stent placement procedures are used to open one or more clogged or narrowed heart arteries and improve blood flow to the heart muscle. Angioplasty involves inserting and expanding a small balloon where your artery is clogged to help widen the artery. Once the artery is opened, a small stent is used to support the artery.
The goal of angioplasty is to restore adequate blood flow through the affected part of the body. The procedure may be suggested by a physician to relieve angina, stop a heart attack, or improve heart function.
Pacemakers
A pacemaker is a small device that is placed under the skin of your chest or abdomen to help control a heart that beats too slowly or has any type of abnormal rhythm. This battery-powered device delivers electrical pulses to prompt the heart muscle to beat at a normal rate, which can be life-saving.
Pacemakers can be used to treat many conditions with irregular heart rhythms, including congestive heart failure and cardiomyopathy. This may be recommended either after a life-threatening event, or more commonly as a preventative measure in patients who are at high risk for serious heart complications.
Defibrillator Implant
People with severe heart failure or serious arrhythmias (irregular heartbeats) may be candidates for defibrillator implants. These devices are surgically placed under the skin of the chest to monitor the electrical activity of the heart. When a life-threatening abnormal rhythm is detected, small electric shocks are delivered to the heart to return it to a normal heart rhythm, which can be life-saving.
Candidates for implantable defibrillators include patients who have serious episodes of abnormal heart rhythm and patients who are at risk for heart attack or have had a heart attack.